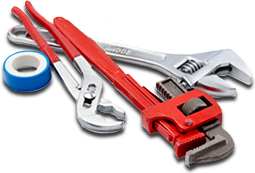 We can carry out a wide variety of plumbing work, taking care of all of your plumbing needs.
 Bathrooms – From new plumbing, to sinks.  We can professionally install all of the fixtures needed to update your bathroom.

 Kitchens – We can install everything you need – including the kitchen sink!

 Pipe Repair/Replacement – Whether corroded, or clogged, let us replace your existing pipes.  We can replace a line, or repair it, depending on the severity of your needs.

 Troubleshooting Leaks/Clogs – A leaking pipe can cause major damage to your home, and clogs can make a mess.  Give us a call for professional service that will get things running properly again.

 Installing Plumbing – Whether it is a new installation, or if you need your main replaced, we can provide you the services you need in the timeframe that you need it in.
Contact Us
Call now for a quote, whether it is for service or new installation.  Professional service at an affordable rate, you can count on us!
118 High Street, Yiewsley, UB7 7BD